Tell Congress to Fire the Swamp!
The Secretary of the Department of Veterans Affairs can legally fire bad federal employees much faster than other agencies. Tell Congress to extend this power to all Cabinet secretaries in the December spending bill.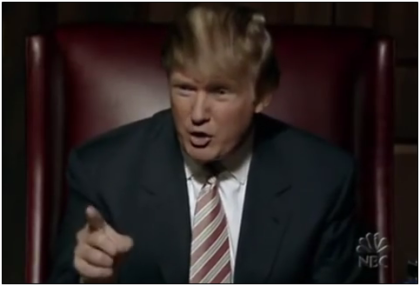 Every member of Congress should support the MERIT Act, which would expedite the removal of federal employees who have engaged in misconduct or are simply not performing, while limiting appeals to 30 days. Under current law it can take multiple years to remove an employee. A system that was initially designed to stop political manipulation of the civil service has become an unhealthy protection of bad behavior.
Many Americans wonder how civil servants at the Justice Department who abused their power still have their jobs. The reason is because of antiquated civil service protections. Congress has already managed to reform this problem at the Department of Veterans Affairs, and it's working, now it needs to be allowed to work for all the other departments and agencies to hold federal employees accountable for their actions.
This is a bill whose time has come.
Public Comments
Jun 18th, 2018
NORMAN F. from Spring Hill, FL writes:
FIRST AND FOREMOST. INDICT INDICT AND TRY THEM FOR THEIR PART IN THIS MESS. THEN SEND THESE MORONS TO GITMO. After all it is nice hot and humid down there. Let them sweat for years. WHAT ARE YOU AFRAID OF? COULD IT BE YOU ARE JUST AS GUILTY. IF SO THEM WE THE PEOPLE CAN THROW EVERYONE OUT AND START OVER. THAT SIMPLE. I will presume that you do not have the brains to understand the WE THE PEOPLE ARE SICK AND TIRED OF THIS BS. REMEMBER THERE IS MORE OF US THAN YOU. YOU MIGHT THINK YOU HAVE ALL THE POWER BUT YOU DO NOT. Do you think for a minute that in all the army's that brother will fight brother, or neighbor against neighbor?
Jun 18th, 2018
Ranee D. from Poland, IN writes:
All we ask is that each government employee be held to the same standards that we private workers are held to. If we don't perform to the standards in our positions we will be fired & so should they!
Jun 18th, 2018
Delbert R. from Snow Hill, NC writes:
We the American tax payer are fed up with the Washington Crowd! Time for everyone to be held accountable..
Jun 18th, 2018
Bill P. from Plaistow, NH writes:
It is an abomination to call a bad employee a "public servant". If they aren't performing their job, then the should get 1 warning before the next offense causes them to become a civilian employee!! Supervisors included!!
Jun 18th, 2018
Michael B. from Carterville, IL writes:
EVERY AMERICAN SHOULD BE ANGERED AND CALLED TO ACTION TO SEE THAT THE DEEP STATE IS REMOVED FROM EVERY PART OF GOVERNMENF!!
Jun 18th, 2018
Denise R. from Campbellsville, KY writes:
They should be treated just like all other American workers. If they are not doing their job or misusing their position of power, they should be fired. Quit wasting my tax dollars on bad employees.
Jun 18th, 2018
Stephen R. from Inwood, WV writes:
Time to drain the D. C. "CESSPOOL"!
Jun 18th, 2018
jerry L. from Douglasville, GA writes:
Why would you protect anyone who isnot doing the job that they are hired to do. I don't believe the federal system should be any different than the private sector. If you don't do your job you get fired not protected. Every one who cannot be hired in the private sector and knows a political can be hired in the federal system. THIS NEEDS TO BE STOPPED.
Jun 18th, 2018
Sandra L. from Indianapolis, IN writes:
I am shaken but not shattered by the fact that our government is not just a swamp but a full blown sewer.
Jun 18th, 2018
Brent C. from Woodland, CA signed.
Jun 18th, 2018
W Andrew C. from Round Rock, TX writes:
Let's continue to clean-up the Swamp!!!
Jun 18th, 2018
W Andrew C. from Round Rock, TX writes:
Let's continue to clean-up the Swamp!!!
Jun 18th, 2018
David N. from Westminster, MA signed.
Jun 18th, 2018
Thomas J. from Arnaudville, LA signed.
Jun 18th, 2018
Steven T. from Jasper, GA writes:
Civil service laws were designed to stop the sort of thing that has now become an entrenched bureaucracy. Change them!
Jun 18th, 2018
Joe R. from Niles, IL writes:
Do this ASAP. And anyone that gets FIRED loses their pension, every penny of it!
Jun 18th, 2018
Chris H. from Lewisville, TX writes:
This can't happen fast enough.
Jun 18th, 2018
Marijane L. from Lady Lake, FL writes:
The continual reading of the found to be non-productive imployees and employees who have evidenced misconduct staying or moved around and staying in their federal employment is disgusting.
Jun 18th, 2018
Thomas D. from Kalispell, MT writes:
Jun 18th, 2018
Someone from Cedar Hill, TX writes:
Please support Rep. Loudermilk's legislation to make it easier for Cabinet secretaries to fire inept and incompetent employees.
Jun 18th, 2018
Robert A. from Nekoosa, WI writes:
Cleaning out the crooked and leach like group in thec"swamp" is long past due and badly needed!
Jun 18th, 2018
RON V. from Palm Desert, CA writes:
THIS SWAMP NEEDS TO BE DRAINED.......ASAP.
Jun 18th, 2018
Kay Y. from Gunter, TX signed.
Jun 18th, 2018
John J. from Pasadena, CA writes:
Bring the government bureaucracy in line with the private sector, please. JH Johnson
Jun 18th, 2018
Jeffrey H. from Pacifica, CA signed.
Jun 18th, 2018
Joseph C. from Keller, TX writes:
Looking forward to support from my Texas Congressmen!
Jun 18th, 2018
Paul B. from st. Paul, MN writes:
Jun 18th, 2018
LAWRENCE N. from Laurens, SC writes:
Please do all you can to stop these swampy people from abusing our government
Jun 18th, 2018
Michael F. from Eudora, KS writes: