Tell Congress to Fire the Swamp!
The Secretary of the Department of Veterans Affairs can legally fire bad federal employees much faster than other agencies. Tell Congress to extend this power to all Cabinet secretaries in the December spending bill.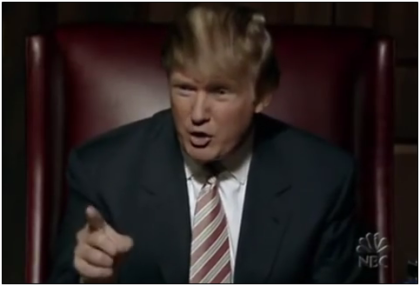 Every member of Congress should support the MERIT Act, which would expedite the removal of federal employees who have engaged in misconduct or are simply not performing, while limiting appeals to 30 days. Under current law it can take multiple years to remove an employee. A system that was initially designed to stop political manipulation of the civil service has become an unhealthy protection of bad behavior.
Many Americans wonder how civil servants at the Justice Department who abused their power still have their jobs. The reason is because of antiquated civil service protections. Congress has already managed to reform this problem at the Department of Veterans Affairs, and it's working, now it needs to be allowed to work for all the other departments and agencies to hold federal employees accountable for their actions.
This is a bill whose time has come.
Public Comments
Sep 3rd, 2018
Someone from Leesburg, FL writes:
#FireTheSwamp Specially the nasty workers at the SSA in Leesburg and Orlando, Florida. Why the rudeness with citizens?:
Sep 3rd, 2018
Patricia W. from Pensacola, FL writes:
Merit should always be the foundation for employment and retention. Federal employees should not have unions, as they are part of the problem involving dismissal of poor workers.
Sep 3rd, 2018
Moshe G. from Livingston, NJ writes:
This is long overdue legislation.
Sep 3rd, 2018
Someone from Logan, UT writes:
Time for all federal employees to have the so called civil service rules to be drastically changed to permit employees to be demoted, fired or other actions as appropriate as rapidly as businesses do. Salaries of civil service employees are outrageous, especially given their pedantic pace.
Sep 3rd, 2018
Bob B. from Fullerton, CA writes:
Unions force "their" discipline (aka Skelley rules) as a higher authority than those authorized to run the bureaucracy (pick a Union). The " union" adjudicates FIRST, not the executive of the Gov't Authoriy ( pick a department)) that would do the firing. Whores..... The lot of them.
Sep 3rd, 2018
Donald M. from Gold Hill, OR writes:
Civil servants who abuse their positions or does not perform or fulfill the position for which they were hired need to be fired and removed from that position and not ever be re-employed by the US government!
Sep 3rd, 2018
Someone from Missouri City, TX writes:
This request is no different than asking that all citizens are ruled by the same laws. Whatever happened to "of the people, by the people, for the people" (not a huge fan of Lincoln, but he got this part right)? If Congress won't act to hold federal employees accountable, it is probably because they do not want to be accountable themselves. Please, please stop wasting the time, money, and good will of the American CITIZEN taxpayer, and pass the MERIT Act.
Sep 3rd, 2018
Kathe G. from Flagstaff, AZ writes:
Federal employees, just as in any business, needs to be held accountable for the job they hold in the Federal Government. As one of the many millions of Tax Payers who contributes to the paycheck of each Federal Government Employee, from Top to Bottom, that employee needs to removed if she/he has engaged in misconduct, not up to performance standards, or abusive, needs to be fired, to put it bluntly. It is Time for the Merit Act. Thank you for your attention.
Sep 3rd, 2018
william h. from Hensley, AR writes:
Its an American tradition to do your job or get fired. Abuse others in the workplace or fail at your job simply means you SHOULD be fired. Why is this a problem in our government employees. Why should they be exempt from accountability? Its a huge waste of taxpayer money. There should be accountability at all levels. What has occurred in our VA, EPA, IRS, FBI, DOJ in recent times are a glaring example.
Sep 3rd, 2018
Daniel S. from Wichita, KS writes:
Once upon a time, DeTocqueville explained why the United States was safe from the arbitrary expansion of power inherent in political employees. It was because we had so few, compared to France (in the 1820's). Today, we have more by percentage than FRANCE - the grand administrative state. They can't all be excellent. Prune the weed back, and give the country back to the people.
Sep 3rd, 2018
Amy H. from Houston, TX writes:
This bill is LONG overdue. I appreciate support of the MERIT Act. There is no reason any deadbeat government employees should be paid out of my hard-earned tax dollars if they are abusing their positions or are incompetent at their jobs. No private industry employer would stand for it and I hold the federal government at a higher standard for hiring and retaining employees because I am a de facto employer, like it or not, with my tax money. Thank you.
Sep 3rd, 2018
Tony W. from Exeter, NH writes:
I've been saying that for years and called top VA officials out on that very subject. When saving a VA employee's job even when said employee is incompetent or even criminal becomes more important that the lives of the Veterans they are supposed to be serving then the pendulum of justice and entitlement has swung way too far to the left and I submit to our government has severely lost its way and is becoming an enemy of the state. I proved witness tampering and attempted collusion to commit perjury with a VA employee's own legally acquired email yet he still works for VA and is still seeing patients over a year after he was relieved of his duties AND STILL EARNING OVER $255,000 A YEAR. Where is the justice in that I ask?
Sep 3rd, 2018
Someone from Supply, NC writes:
My father worked for the government for thirty years as a auditor. went to the same places every month only saw desks with names and NO faces.
Sep 3rd, 2018
Dennis H. from Archbold, OH writes:
I know Rep. Bob Latta and Senator Portman will support the bill. I also know Senator Brown will not which is one many reasons I have and will continue to vote against him at every opportunity. Come on Senator Brown, do the right thing for once.
Sep 3rd, 2018
K H. from Fort Wayne, IN writes:
I stand in support of Rep. Louie Gohmert and this much needed bill! Thanks to President Trump and Rep. Gohmert and many others, Americans are no longer blind to the deeply embedded corruption within our government. Passage of this bill is crucial to restoring our Republic to its former glory. Do the right thing for the good of our Nation! Pass The MERIT Act Bill!
Sep 3rd, 2018
Someone from Palestine, TX writes:
Stop the abuse of the tax paying citizens of this nation. Incompetence and bad behavior should not be protected.
Sep 3rd, 2018
steve s. from Southlake, TX writes:
Sep 3rd, 2018
James S. from Mt Zion, IL writes:
Government employees are no different than private sector. Everyone has encountered in their own place of employment or have witnessed it at places you do business with. One or two poor performing employees can make a whole staff look incompetent. Then when they get protected it brings the level of competency down for the whole department & everyone becomes less productive. Must focus on the good employees & remove the poor performers. I would guess that as the focus is shifted to the better performers & they are recognized the poor performers will become fewer & fewer.
Sep 3rd, 2018
Paul M. from Bentonville, AR writes:
I'm starting to think that Louie Gomert is the only one in government that has the guts to speak the truth! He let's you know just what kind of hateful person Robert Muller is. Thank God for him and people like Mark Meadows, Jim Jordan, Matt Geites and Devin Nunes! The American people have your back fellas.
Sep 3rd, 2018
Steven C. from Freeport, FL writes:
Government workers have much better benefits than most private employees these days. We need a level playing field now. It seems like there's a "protected class" of people these days. This isn't acceptable and encourage you to support President Trump's policies.
Sep 3rd, 2018
E F. from Albuquerque, NM writes:
Cut by 5 per cent over 4 years will reduce by 20 per cent.
Sep 3rd, 2018
Someone from Mesa, AZ writes:
It is about time someone does SOMETHING to start the process to FIRE these Federal employees who think they are above the law, untouchable.....we will see.
Aug 24th, 2018
Maj. N. A. Collyar U. from New Bern, NC writes:
The ENTIRE federal employee system need to be revised. As a Maine Corps officer I observed Many "Sand Crabs" that never did a honest days work but could not be fired due to their "union". Currently here at MCAS Cherry Point, N.C. we have base maintenance personnel that spend hours each day sitting in their government supply truck down by the marina smoking and napping but it took over six months to get water on the docks repaired. This may not be a great example but it is one.
Aug 24th, 2018
George and Barbara S. from Longs, SC writes:
I fully support passage of the Merit Act. It is past time for federal employees to live in the real world and perform their duties like those of us who pay their salaries. We expect performance according to the will of the people, not personal ideology or agenda.
Aug 23rd, 2018
steve j. from Hemphill, TX writes:
I am circulating a list of the politicians who are hostile to the will of the people (Mccain Flake and all clones of such because many people want to know what is true and what is CNN
Aug 23rd, 2018
Howard M. from West Hartford, CT writes:
In addition to the Merit Act it must also be made illegal for political appointees to move to civil or federal service positions from their politically appointed position and it needs to be illegal for political appointees to retain a security clearance once they leave office. Should it be necessary for a former political appointee to have access to classified information after leaving government service, the background investigation must be updated.
Aug 22nd, 2018
Someone from Independence, MO writes:
No under-performing employee has a right to their job.
Aug 21st, 2018
Someone from Salt Lake City, UT writes:
This is an effort to hold people accountable while we, the taxpayers, pay for their earnings. This is how the real world operates. Thanks to the sponsors and I pray this passes.
Jul 31st, 2018
Allen M. from Athens, GA writes:
I'm sick and tired of seeing all the dumbocraps crying because the wicked witch of the east, Clinton did not win. Those in office who have been there for way too long has lined their pockets with technology taxpayers money, while WE THE PEOPLE suffer, from illegal aliens who don't belong here. It seems that the dumbocrappy party favors the illegals over us Americans. They (DUMBOCRAPS) give our money, welfare, foodstuffs to those that don't belong here. It's time get rid of the Lifers in politics
Jul 24th, 2018
Lance B. from Gardner, KS signed.
Jul 22nd, 2018
Nancy A. from Oregon City, OR writes:
Having spent a lifetime in private business, I have long been appalled at the quality of employees my tax dollars support. PLEASE END THIS COUNTRY CLUB WORKPLACE FIASCO!
Jul 18th, 2018
Marjory N. from Snohomish, WA signed.
Jul 17th, 2018
Ricky T. from New Johnsonville, TN signed.
Jul 17th, 2018
robert b. from Rock Island, TN writes:
People we the government. we need first to continue to rid our politicians that are corrupt and evil. they should be arrested for treason and compromising with the enemy that hate America. Arrest them all. they are the communist of today. most of them are perverts. they want a civil war in America. If any starts hang them all for treason and get rid of all the *****s that rise up in America. The most racist people in America has always been the *****s yet you don't hear much about it.
Jul 16th, 2018
Robert K. from Chelan, WA signed.
Jul 16th, 2018
Thomas C. from Bellevue, NE writes:
We the people need to fire every lazy liberal/Demo/Republican who does not agree with President Trump's program - period
Jul 16th, 2018
Thomas J. from Arnaudville, LA signed.
Jul 16th, 2018
Margaret G. from Auburn, NY writes:
Without this kind of help, our government is becoming a joke. These people who are stalling the governmental process need to be fired.
Jul 16th, 2018
Barry & Tammy H. from Apollo Beach, FL signed.
Jul 16th, 2018
Joyce B. from Crocker, MO writes:
Any business worth it's salt would fire an employee who isn't doing their job or engaging in any form of misconduct. It's ludicrous that a public employee should be able to get by with not doing their job or engaging in behavior they shouldn't be engaged in. They should be fired immediately.