Urge Congress to end sugar subsidies the right way!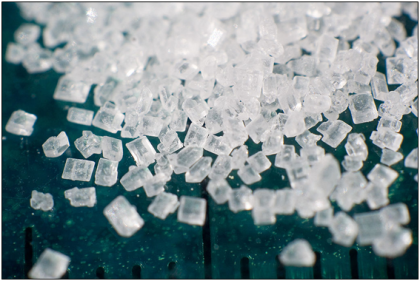 Urge Congress to adopt the Yoho resolution calling for the end of all sugar subsidies worldwide!
Americans for Limited Government President Nathan Mehrens recently issued the following statement calling attention to a new white paper, "Getting rid of sugar subsidies: A look to the future after decades of failure," and urging passage of H. Con. Res. 39 by Rep. Ted Yoho (R-Fla.) that calls for the elimination of sugar subsidies, but only once other sugar exporters have taken similar action:
"For the last 60 years, conservatives have called for the end of sugar subsidies using the same, standard free market language, and have failed miserably. Rather than telling every member of Congress they should not care if every domestic sugar producer is driven out of business costing hundreds of thousands of jobs, and reinforcing the fears of every farm state representative and senator that their constituents might be in the cross hairs next should sugar subsidies fall now, conservatives need a new, winning game plan.
"Unilaterally ending sugar subsidies has been a losing argument for 225 years, dating back to the original protections on sugar during the first Congress of 1789. The Yoho reform recognizes that there is no free market for sugar, and we need to change the international subsidy playing field in order to achieve one.
"Yoho has a better plan, which calls for ending the subsidies, but only contingent upon other nations following suit. By ending subsidies through a thoughtful approach, Yoho does not destroy a domestic industry, and instead engages and encourages other nations to do the same. The Yoho plan will empower U.S. representatives at the World Trade Organization to push for mutual ending of these subsidies, helping to usher in a new era of free markets and creating a template for addressing other subsidized industries."
You know what to do. Let's urge Congress to adopt the Yoho resolution! 225 years after they were enacted, sugar subsidies are no closer to being eliminated. It's time for a new plan that might actually work.
Post Public Comments
Public Comments (663)
Aug 25th, 2020
Someone from Fort Payne, AL signed.
Aug 24th, 2020
Someone from San Francisco, CA signed.
Sep 23rd, 2016
jerry r. from Mesquite, TX signed.
Jul 2nd, 2016
Someone from Saint Petersburg, FL signed.
Apr 7th, 2016
Mary S. from Wesley Chapel, FL signed.
Nov 25th, 2015
William W. from Fort Myers, FL writes:
The 800,000 acres of sugarcane needs to be changed to Orange Trees!
Nov 10th, 2015
Someone from Henderson, KY writes:
It is a USA we had freedom to eat what ever God give every food right to eat
Oct 26th, 2015
Someone from Stamford, CT signed.
Jul 12th, 2015
Kevin J. from Olney, MD signed.
Jun 26th, 2015
william z. from Okmulgee, OK signed.